There is a simple function call which will apply certain changes in order to provide more space for data.
new AppGiniDetailView().compact();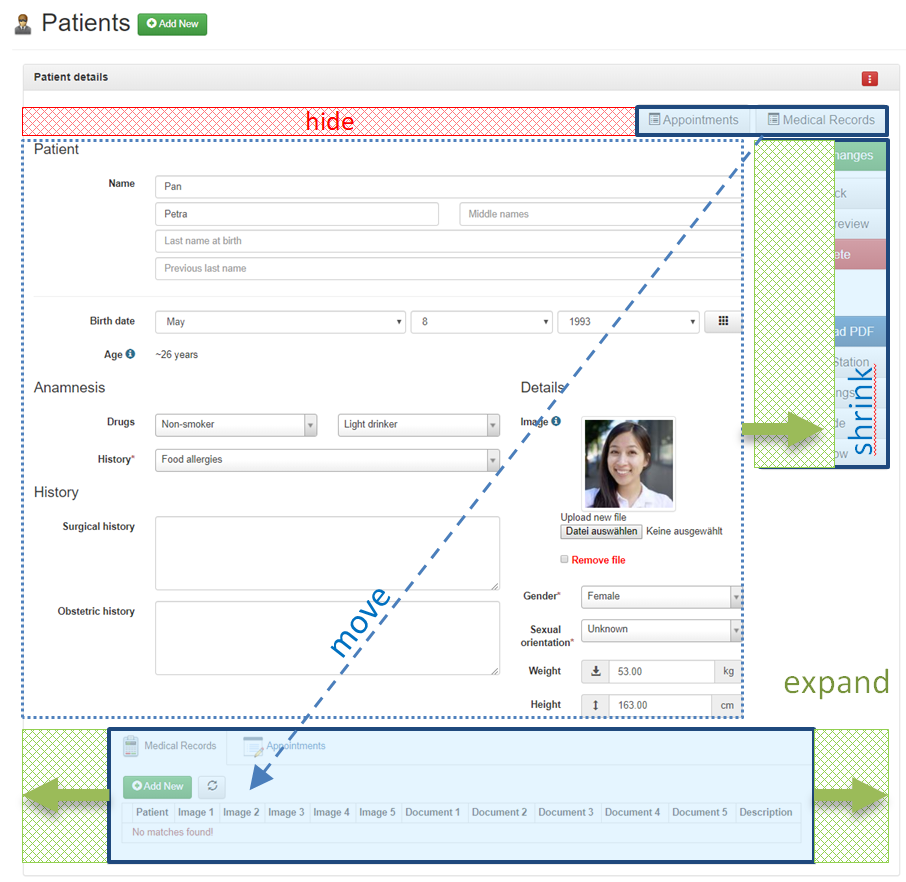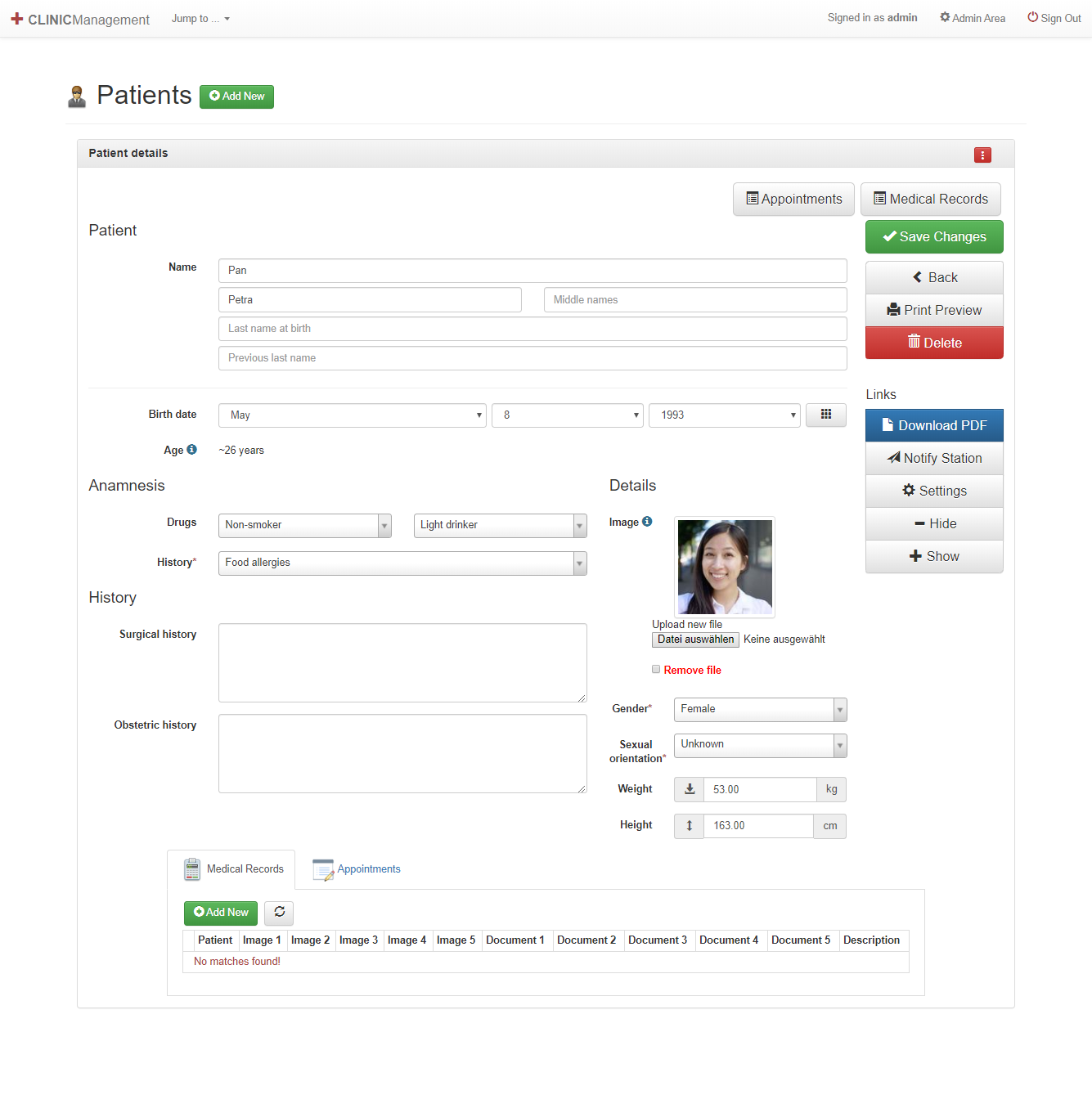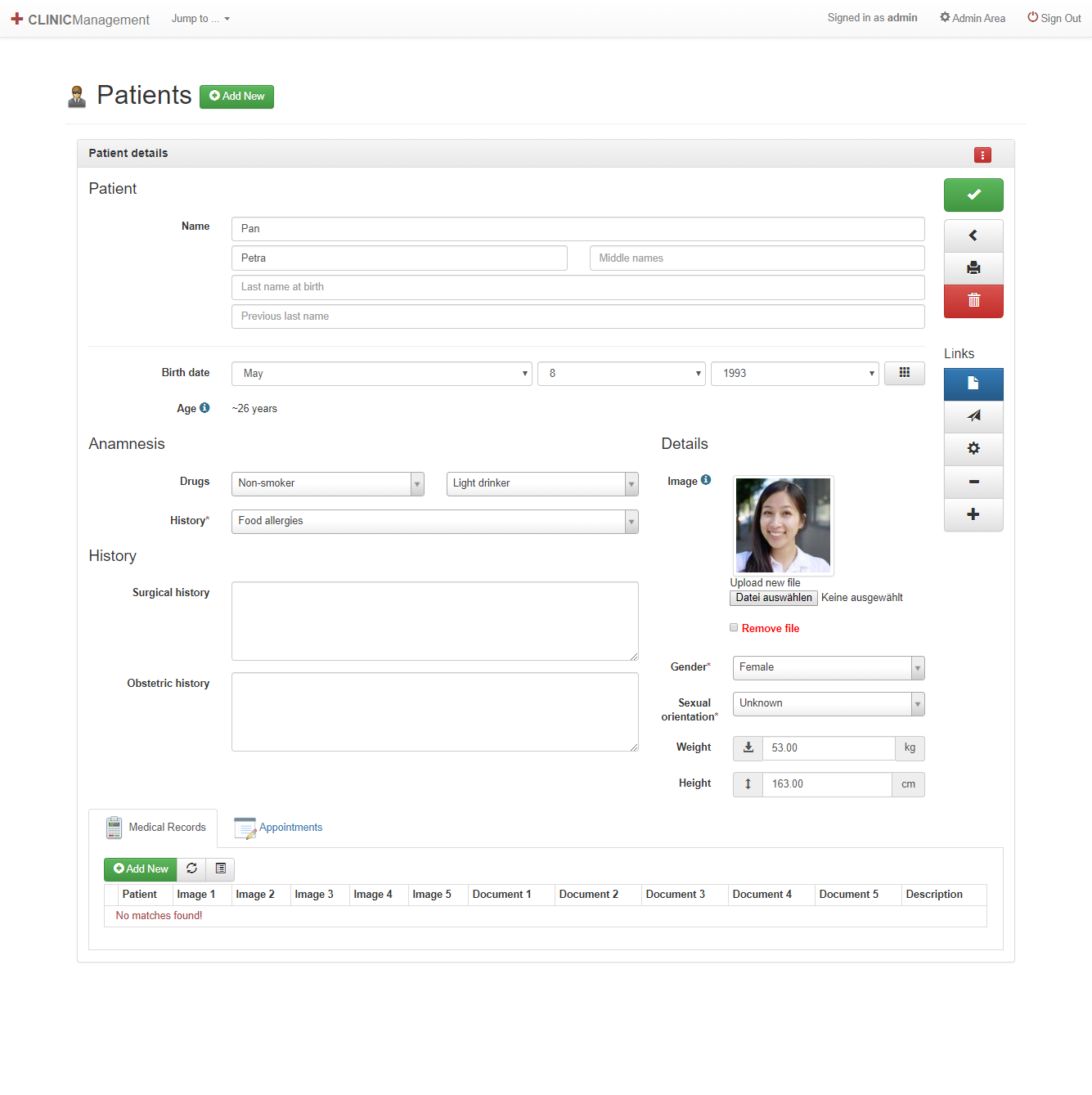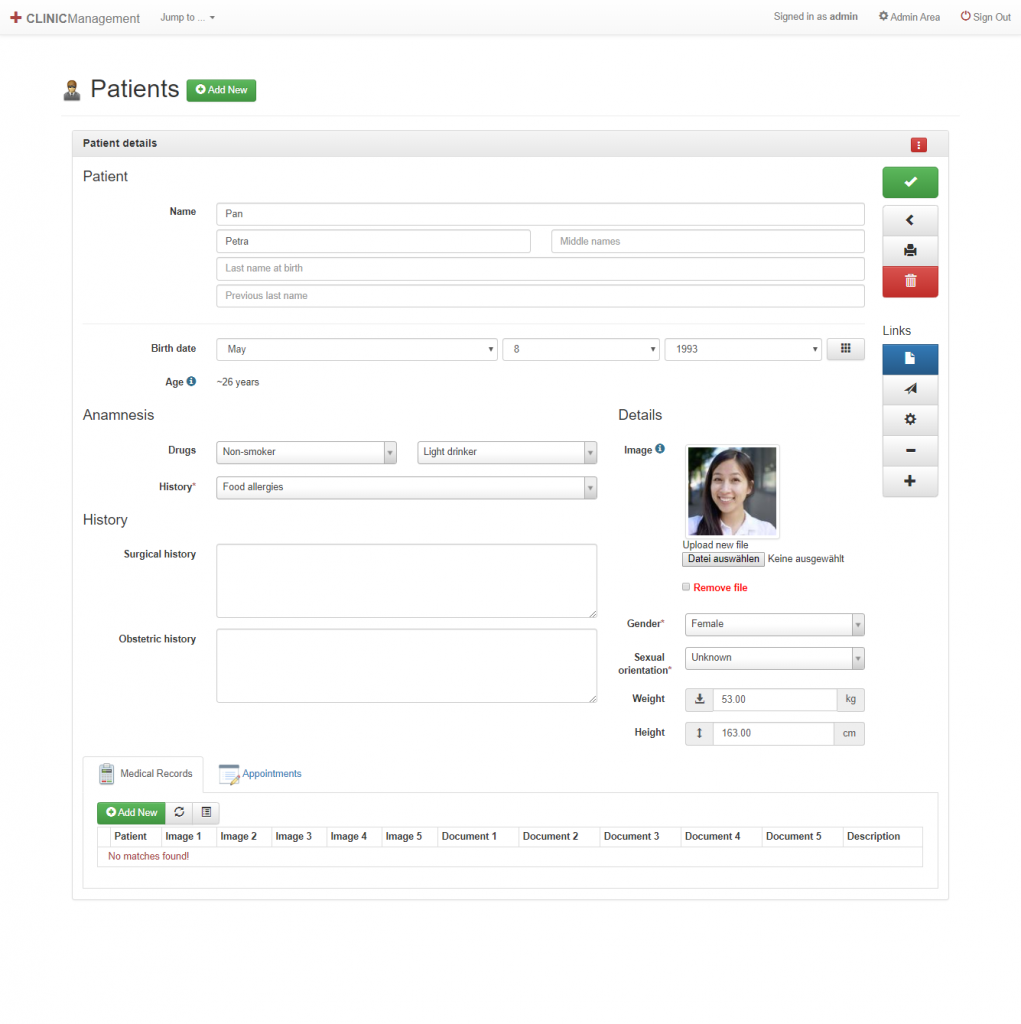 By reducing the action-buttons' width there will be rountabout 8% more space for data.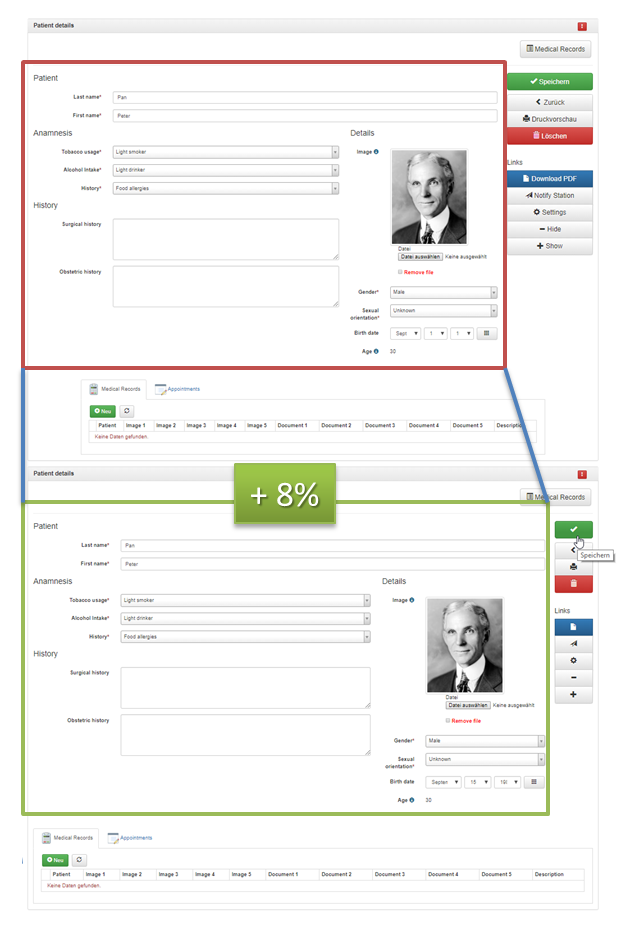 Additionally by changing the tabs at the bottom (if there are) we provide roundabout 12% more space for tab content.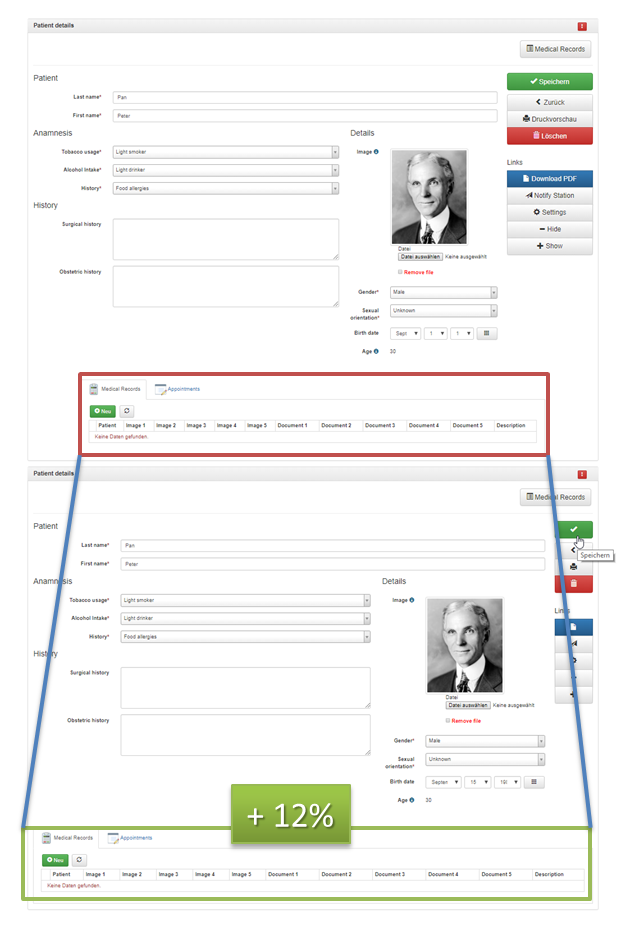 Since 2019/09/23 this will also move the link buttons from the top right into the related tab: